UD Viewer7
Freeware for Displaying Unidraf Data
(Japanese/English)
Everybody Can See Unidraf Data and Can Add Marking to it.
It is free software which can display and print all the drawing data made from Unidraf series, and also can add marking (memo). Because Unidraf data can be shared between other departments and business partners without Unidraf series, the paper to print is saved and it can contribute to protection of global environment. It is possible to display and print the drawing data of all the Unidraf(s), and it has functions, such as "character string search" and a "coil reference."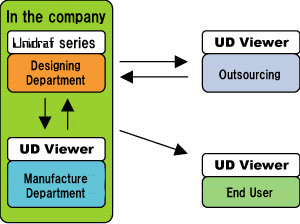 Marking Image on UDViewer7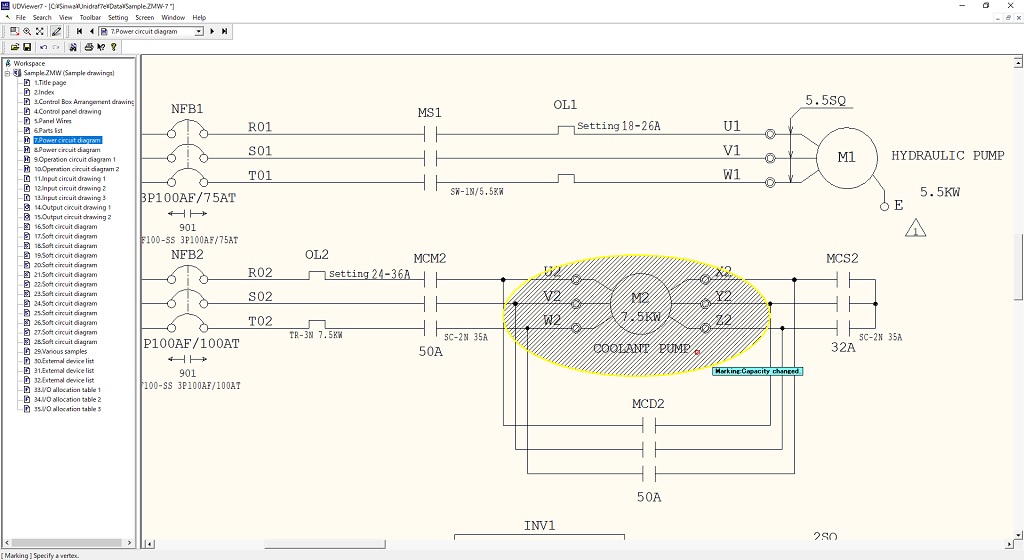 UD Viewer7 Download
Notes in UDViewer7 Update
Because UDViewer7 Ver.2.0 (or later) cannot be started if the DLL files of Windows are insufficient, download and install a required component from the site of Microsoft.

・Visual C++ Redistributable for Visual Studio 2012 Update 4
https://www.microsoft.com/en-us/download/details.aspx?id=30679
■ Procedure
1. Click the [Download] button in the above site.
2. Select the "VSU_4\vcredist_x86.exe" and click the [Next] button. It will start download.
3. Execute the downloaded file and install according to directions.
Notes after Downloading UD Viewer7
The message "Windows protected your PC" may be displayed, when "UDViewer7_eng.zip" is extracted and "UDViewer7_eng.exe" is executed. In such a case, please execute the following procedure and execute the "UDViewer7_eng.exe"
■ Procedure for Avoiding Message
 1. Right-click the "UDViewer7_eng.exe."
 2. Select the [Property] in the pop up menu displayed.
 3. Click the [Unblock] of the "Security" in the [General], and click the [OK] button.